Explore categories
Top brands

Bereits seit 1949 hat sich OASE der Leidenschaft für Wasser verschrieben. Produkte von OASE helfen dabei, Wasser – egal, ob im Garten oder im Aquarium – perfekt in Szene zu setzen. Damit nicht nur höchste Ansprüche an die Funktionalität, sondern auch an das Design erfüllt werden, ist OASE Partner des German Design Council. In hauseigenen Testlaboren überwacht OASE streng die Qualität, sodass es ausschließlich hochwertigste Technik und wirkungsvolle Wasserpflege-Produkte auf den Markt schaffen. Die Entwicklung von smarten Lösungen ist eine Herzensangelegenheit von OASE. So können Sie sich entspannt auf Ihrer Gartenliege zurücklehnen, während Sie Ihre Teich- und Gartentechnik bequem per Easy Garden Control (EGC) auf Ihrem Smartphone verwalten.
---

Wenn Sie auf der Suche nach ausgezeichneter Aquarientechnik oder hochwertigen Systemaquarien sind, ist JUWEL die richtige Wahl. Als Europas Aquarienmarke Nummer 1 steht JUWEL für Qualität und Innovation. Zeitlose, elegante Designs machen die Produkte von JUWEL so besonders. Alle Komponenten sind perfekt aufeinander abgestimmt, sodass einem erfolgreichem Aquarienbetrieb nichts mehr im Wege steht. Im Jahr 2019 ist JUWEL zum zweiten Mal in Folge als Brand of the Year im Bereich "Animals" gekürt worden. Um den digitalen Anforderungen der heutigen Zeit gerecht zu werden, entwickelt JUWEL fortlaufend sein Sortiment weiter. So können Sie beispielsweise bequem Ihre energieeffiziente Aquarienbeleuchtung per Smartphone steuern.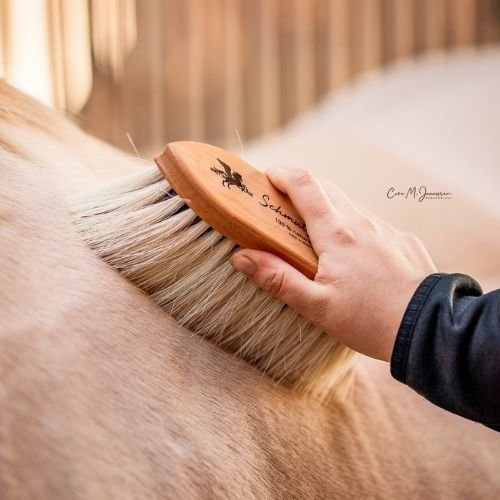 ---

Bense & Eicke ist ein Familienbetrieb in der 3. Generation, der sich auf die Entwicklung von erstklassigen Produkten für die tägliche Pferde- und Lederpflege spezialisiert hat. Alle Produkte werden laufend nach den Anti-Doping- und Medikamenten-Kontrollregeln (ADMR) sowie der Deutschen Reiterlichen Vereinigung (FN) kontrolliert. Ausschließlich beste Inhaltsstoffe wie Bienenwachs, Jojobaöl oder Mandelöl schaffen es in die natürlichen Rezepturen. Das Team von Bense & Eicke besteht hauptsächlich aus erfahrenen Reitern bzw. Pferdefachleuten. Somit ist garantiert, dass die im hauseigenen Labor entwickelten Produkte die hohen Ansprüche von Pferdebesitzern erfüllen. Seit 2021 wurden die Marken B&E sowie Parisol zu der einheitlichen Marke Bense & Eicke zusammengefasst. Der neue Look der recycelbaren Verpackungen unterstreicht die Natürlichkeit der Pflegeprodukte. Neue Bürsten aus Naturfasern sowie Holz aus deutscher Forstwirtschaft runden das Sortiment ab. Die Wurzelbürste SchmutzLiese zählt zu Bense & Eicke's beliebtesten Produkten. 
---
Das Lederband ist eine Tochterfirma der Weinheimer Leder GmbH, die eine über 150-jährige Handwerkstradition in Sachen Gerberei und Lederherstellung pflegt. Alle Produkte werden in der eigenen Gerberei verarbeitet und in Deutschland nach höchsten Sicherheits- und Umweltstandards gefertigt. Das verwendete Leder stammt von aus der alpenländischen Region und unterliegt höchsten Qualitätsanforderungen sowie artgerechter Aufzucht und Haltung. Die Gesundheit und Pflege der Tiere spiegelt sich auch in der Qualität der Lederprodukte wider. Etiketten und Verpackungen sind aus Papier, um im Sinne der Nachhaltigkeit auf Kunststoffe zu verzichten. Die Weinheim Basic Kollektionist bereits zu einem erschwinglichen Preis bei gleichzeitig hoher Qualität erhältlich ist. Freuen Sie sich auf stilvolle Spaziergänge mit Ihrem Hund!
Why shop with us?
Shipping with rocket speed
Orders that are submitted until 11 AM will be shipped same-day. In most cases, the parcel will already reach you the next working day!
Packed with love
Your order will be carefully picked, double-checked and wrapped by hand. 
Availability
More than 35.000 items are immediately available. Items that are currently not in stock can usually be reordered at short notice.